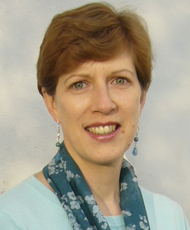 Welcome!
I'm so pleased you've found this website. It's intended as a focal point for queries - to lead you to where you can learn more - rather than as a place to find out everything you ever wanted to know about parenting and BLW, but our books are a great place to start! The latest, available from July 2014, is Baby-led Parenting, a practical guide to understanding your baby and being the parent he or she really needs. Baby-led Breastfeeding will help you understand how breastfeeding works and how to get it to work for you, while the best place to get information about BLW is from the original Baby-led Weaning (as well as from the forums and blogs written by parents who are doing it). And of course, there's the BLW Cookbook, too.
The buttons on the left will take you to:
Information on all the books Tracey and I have written
Two simple 'how to' leaflets, on BLW and breastfeeding, which you are welcome to download, print and share
Some basic BLW guidelines, with a brief explanation of the rationale behind them
Details of two textbooks that each contain a chapter on BLW
Information about some DVDs on BLW
Information about a few products that you may find useful when implementing BLW
A bit about me
Links to just a few of the many websites and blogs about BLW
The email address for this site, where you can get in touch with me
Research into BLW is gathering pace! Dr. Amy Brown in Swansea is just finishing a study about the relative risks of gagging and choking, comparing BLW and conventional weaning. There is also lots going on at the University of Otago in New Zealand, as well as some serious interest from researchers in Canada. Meanwhile, my doctoral thesis, describing the research I have just completed - which compares spoon feeding with self-feeding from the baby's point of view - has been accepted in principle. It needs just a few tweaks and then I will be able to call myself 'Dr.'! I'm being kept busy, too, with speaking engagements and media interviews, both in the UK and abroad - all very exciting!
Follow me on Twitter!